Legislative Accomplishments
While Sean has facilitated the completion of many Capital Improvement projects across his district, he also remains extremely committed to the preservation of Delaware's History and Natural Resources: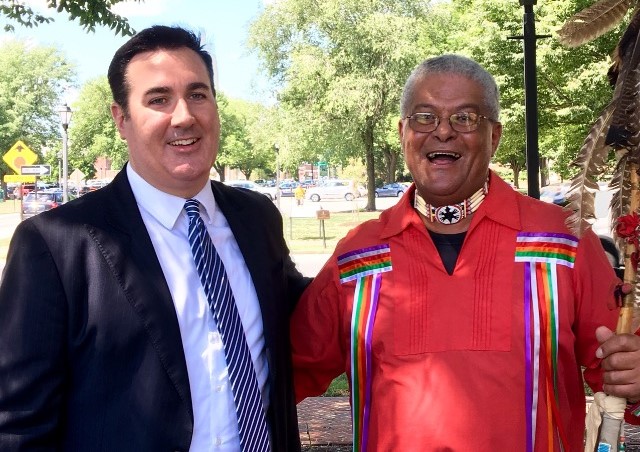 Primary sponsor for House Bill 345, which recognized, for the first time, the Lenape Indian Tribe of Delaware in acknowledgement of its historical and cultural value to this State. Upon its passage, this law recognized the Tribe as eligible for programs and services provided to Native Americans by our government.
Primary sponsor for House Bill 220, which enables the prosecution of animal fighting under Delaware's Racketeering and Organized Crime ("RICO") statute. Thus, broadening the definition of "racketeering" to include animal fighting and enabling the Delaware Department of Justice's ability to prosecute those who abuse animals.
Sean has a strong record of supporting legislation to improve public education, reform our system of criminal justice, and expand economic development opportunities. Additionally, Sean supports the protection for all of Delaware's residents, regardless of race, gender, religion, orientation, age, or ability:
Primary sponsor for House Bill 7, which expands the list of domestic violence felonies to include strangulation. This bill revokes bail from perpetrators of this act, keeping them off the streets.
Currently sponsoring Senate Bill 134, which establishes a Homeless Persons Bill of Rights. This legislation, if passed, seeks to provide legal and civil protections against discrimination of persons experiencing homelessness.
Donate Today!